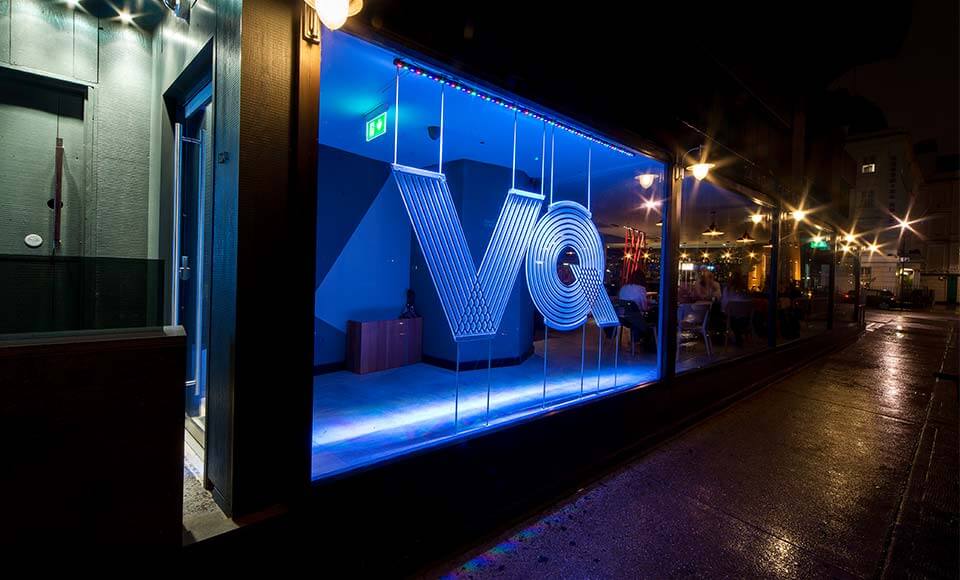 VQ (Vingt-Quatre) is a unique and buzzing concept leading the way in 24 hour eating and drinking. An eclectic, high quality, consistent and value for money product, along with a relaxed, friendly and professional environment means that VQ has all-round appeal.
The menu is comprehensive and offers classic comfort dishes to satisfy all tastes at any time of day or night. Whether you're after breakfast, brunch, lunch, afternoon tea, dinner, a late night snack or just want to chill out, we will always give you a warm welcome. With an inclusive philosophy and ability to adapt around the clock, VQ offers the ultimate in customer convenience.
CHELSEA
FEELING PECKISH?
50% off food!
Bloomsbury
Afternoon Cream Tea!
£4.50


3pm- 6pm
Chelsea & Bloomsbury
Work for the NHS?
20% discount
show us your NHS card